WRATH SUPER SEVENS
Wrath Records are proud to announce the launch of our aural equivalent of Readers Digest - Wrath Super Sevens. Subscription to this singles club will bring you the might of the Wrath roster on six highly collectable split 7-inch singles.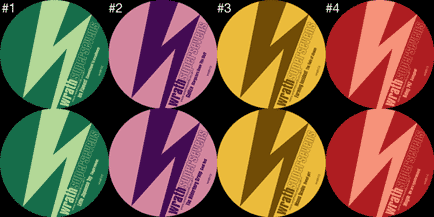 The first two releases which are out now feature Les Flames vs. Little Japaneses Toy and Galitza vs. The Bilderberg Group. The next releases will feature Being 747 vs. Magoo, Beachbuggy vs. The Scaramanga Six, Farming Incident vs Mama Scuba and Stuffy & the Fuses vs. Cris TT
You can subscribe to Wrath Super Sevens to ensure you don't miss a single release. Subscription will cost a mere £18 and will get you six 7-inch singles delivered to your door, a compilation CD of all the featured tracks plus special offer vouchers.
To subscribe send a cheque payable to 'Wrath Records' for £18 with your name, address & email to:
Wrath Records, The Cardigan Centre, 145-149 Cardigan Road, Leeds, UK, LS6 1LJ.