Rene les Flames! on t'stereo:

Mommy & Daddy - What Is The Function?
The Futureheads - First Day
Youth Movie Soundtrack Strategy - The If Works
Ex-Models - The Idea Of Peter North
Relaxed Muscle - Sexualised
Kenosha / The Black Helicopters / The Tennessee Traincrash demos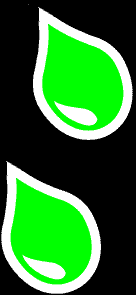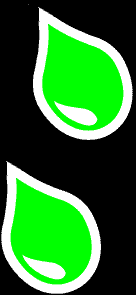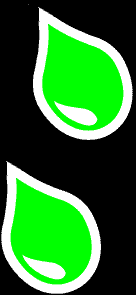 Hello chaps, my name is Lord Shuteye.

Every so often I'll treat you to another installment from my memoirs 'The Japes Of Wrath'. Read on dear friends....
Welcome dearest readers and connoisseurs of the finest in contemporary
popage. Lord Shuteye here with another dripping carcass of slaughtered
gossip from the seething butcher's shop of Wrath.
Apparently, Alfonse and the Morricones have gone thirdsies on a goddamn
horseless carriage, purloined from the shabby remnants of the once glorious
Royal Mail delivery service. Ensconced within the rust encrusted corrugated
sides of this internally combusting monstrosity, The Scaramanga Six and
those dubious mountebanks Les Flames intend to roam the nation's highways,
like some pikey tribe of itinerant troubadours, regaling the public with
their startling cacophonies.
Galitza, meanwhile, have chosen to promote their new long player by making
a trip to the sea-side in mid March, no doubt to sample the waters as
rosey-fingered dawn caresses the flanks of a nest of donkeys.
All this gadding about is not for me. Not since that time in The Tippoo's
barge in the rainy season. A brisk circuit of the estate in my calash, a
tartan travel rug, a flask of apricot schnapps and a few candid
daguerreotypes of Charlotte Rampling; that's all a gentleman needs to
replicate the thrill of those continental road trips of yesteryear. That and
a half pound cake of compacted anchovy paste, what?
Which reminds me: several readers have written to ask if I attended the Brit
awards this year, the alleged highlight of which was by all accounts Cat
Deeley dressed as a ring master mounting a canon. Such Cher-inspired
frippery has to my mind no place in art. They should have aimed said
ordnance at the stage and hammered a few rounds of canister into the flanks
of whichever sorry set of buffoons was then parading upon it. Or better
still, sent a brace of round-shot into the green room and disembowelled a
few stylists. That's the ticket.
Ah well. Much as I enjoy our little chats, I believe I feel the familiar
judder of my man Gonzales colliding with the billiard table as he sets out
my mid-evening repast. Set your watch by him, poor devil. Means no harm
ofcourse, just a trifle willowy and hopelessly enamoured of Navy rum. Spent
his boyhood swabbing the decks of miniature battleships in Peasholme Park,
they say. But that's another story...

Tally Ho.
Lord Shuteye



Archive:
Japes Of Wrath - Feb04
Japes Of Wrath - Jan 04