Rene les Flames! on t'stereo:

Mommy & Daddy - What Is The Function?
The Futureheads - First Day
Youth Movie Soundtrack Strategy - The If Works
Ex-Models - The Idea Of Peter North
Relaxed Muscle - Sexualised
Kenosha / The Black Helicopters / The Tennessee Traincrash demos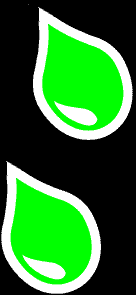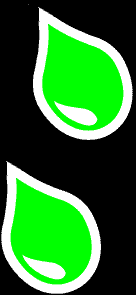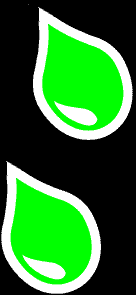 Hello chaps, my name is Lord Shuteye.

Every so often I'll treat you to another installment from my memoirs 'The Japes Of Wrath'. Read on dear friends....
I awoke, gentle reader, to a June morning caressing the ziggurats of Wrath Towers like butter melting on the tips of exquisite asparagus.
Certainly, a vista so promising of delight and amusement was bound to invigorate even the most dissipated roués of our noble order, yet, eager as I was to embark upon my constitutional, Nanny's words seemed to echo from that far off nursery of my boyhood: "Not so fast, young Shuteye milord the young master" quoth she, her breath a saloon-bar gust of stale stout and tuppenny tobacco, "you'll catch your death leaving the house like that. Take a nip of milky gin, sir, that'll see you right till breakfast". With these wise words in mind I duly cocooned myself against the vagaries of capricious fate in a virtual hauberk of Bombay Sapphire and red top: thence to the battlements.
Given the tenderness of the hour, I was, upon my arrival, mildly surprised to espy the Morricone twins ensconced beneath a makeshift awning of velveteen brocade, enjoying a convivial al fresco repast of roast plume-hen spatchcocked on a bed of rum-drenched carrots.
A hearty "Yoo-halloo!" greeted my approach.
It transpired that the chaps were in such fine pre-luncheon form as a result of a bout of splendid Wrath reportage in both the gutter press, and, more significantly, in that esteemed organ of good taste, Sandman Magazine.
Apparently, the last three issues had featured a scintillating Wrath-a-thon of approbation, showered upon the likes of Stuffy/the Fuses; Galitza; Being 747 and indeed The Six themselves, in the shimmering wake of recent musical recordings and on-stage antics.
Briefly laying aside my hand-printed first edition De Quincey, I cast my one good eye across the lovingly Xeroxed pages of aforesaid publication, a copy of which Paul M. had fashioned into a most serviceable origami gravy boat. Suffice to say a warm glow suffused every extremity of my pickled yet robust physique.
It was a sensation undiminished, not to say enhanced, when, as I glanced over the parapet, I beheld the delightful tableau of Emma Bob 3 and Julia Arnez, clad in diaphanous gowns and re-enacting the Amazonian siege of Attica beside the crumbling pillars of the newly excavated water garden. Meanwhile, somewhat less alluringly, various members of Les Flames and Farming Incident capered like satyrs in the bulrushes bordering the shallow end.
Something about the coriaceous texture of Alfonse's knees recalled ancient parchment, and sent me rushing at once to my scriptorium to peruse the contents of my ever corpulent mail bag .
Clutching a sheaf at random, I read the following epistle:
" Dear Lord Shuteye Dude (writes "Confused" of Santa Monica, USA ...)
I much admire the facial hair stylings of Steven Morricone and wish to emulate him, also. Can this look be attained using a, like, disposable razor?"
Sink me, my colonial friend!A gentleman's cheek is not a can of peas to be gouged at with some greasy shard of sharpened tin, sir! The peculiarly nefarious topiary of a Morricone can only be achieved by expert application of finest Sheffield steel and a good unction, preferably supplied by Trumpers of Curzon street.
But damn and double damn, I say, for it is only now that I catch sight of my own visage, reflected with Townsendian elongation on the back of a discarded silver spoon, and note the distinctly hirsute nature of my own dependable jaw-line. In short, it's the hot towels for me .
Gonzales- chop chop, the copper must glow like the very gates of Tartarus, for I must shave!

Chin chin indeed
Lord Shuteye.

Oh, ps- congratulations are of course due to one Mr David Cooke of Being747 and his exquisite fiancée Jo, on their imminent nuptials. Damn me, Cooky but you're a lucky dog, sir!
And to all you ladies out there -sorry my dears, he's spoken for

This masterpiece is a portrait of Henry Artegue the 7th Earl of Hoxbury Moor, and great great great great grandfather to Lord Shuteye. Painted by Sir Arther Heathley in 1834, the family resemblece is startling. The painting now adorns The Great Hall at the lords Shuteyes Blesham Estate.

click to enlarge


Archive:

Japes Of Wrath - Jan 04
Japes Of Wrath - Feb04
Japes Of Wrath - Apr 04