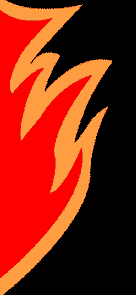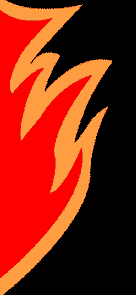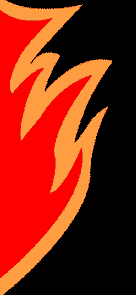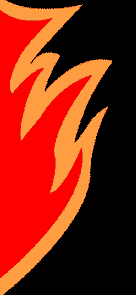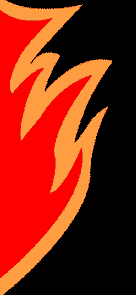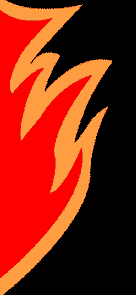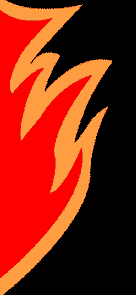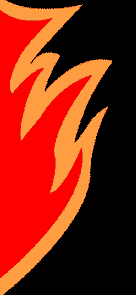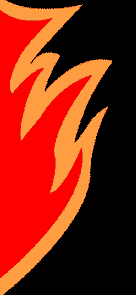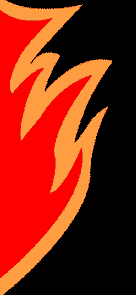 Paul Morricone - Vocals, Guitar, Sax
Steven Morricone - Vocals, Bass, Keys
Julia Arnez - Vocals, Guitar
Chris Catylyst - Organ, 2nd Drums
Gentleman James Kenosha - Drums



WHAT THE BLAZES DO THEY THINK THEY'RE PLAYING AT?
Whatever it is, it's flamboyant and colourful, self-assured and passionate, brutal and arrogant. Their love of dynamics and dramatic tension stirs them to create brilliant moments of songwriting in the classic British tradition, yet underpinned by a relentless barrage of sonic terror. The sound is raucously riff-licious guitar, lung-busting vocal acrobatics, bowel-growling bass, succulent slabs of Hammond, frantic drumskin torture - all mashed up together and captured within perfectly dark and dischordant pop songs. The lyrical content is intelligent, contentious, intriguing and seething. The hooks in their songs will stick into you so far, that you will have no choice but to be reeled in, gutted and battered like a haddock. Resistance will only make the hooks go deeper. You must let it happen. One taste of this chaotic and intimidating group, whether it be live or on record, and you'll see why 'the band who torture from Yorkshire' are so blindly committed to their cause.
WHERE DID THESE SCOUNDRELS COME FROM?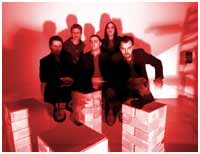 The brainchild of headstrong siblings Paul and Steven Morricone, and assisted by stalwart and very nonchalant organist John Gulliver (now DR John), THE SCARAMANGA SIX became a brutal reality in the latter part of the nineties. Thrown together amongst a torrent of boring mediocrity with a backdrop of the drizzly Yorkshire town of Huddersfield, this set of individuals started to work out how to ROCK. They played frantic gigs around the north of England to harden themselves to a strict regime of total rock action, where they would go onstage in dark suits and stare the audience out in silence for the length of a cigarette before starting the set. After numerous substitutions, several now-legendary early recorded releases and a trail of carnage and broken equipment left at various venues up and down the country, The Scaramanga Six matured into a truly evil band augmented by the womanly persuasions of Miss Julia Arnez on second drums, guitar and vocals. The Six signal malicious intent with 1999's 'THE LIAR, THE BITCH AND HER WARDROBE' LP on Trinity Records (the forerunner to Wrath). This hour-long, low-budget thriller contained earlier singles 'VAMP' and 'HORRIBLE FACE'. 2000 sees maniacal fiend, James Agnew takes up the drums and The Six leave the melodramatics behind in favour of a more all-out rock sound. Jenny Jet Harris is drafted in to complete the female guitar duelling and the next two years see the release of two EP's on the new Wrath Records Label: 'ARE YOU ONE OF THE FAMILY?', 'THE CONTINUING SAGA OF THE SCARAMANGA SIX' and 7-inch single 'YOU DO, YOU DIE!'. All releases are much lauded by numerous printed and digital press, radio glory beckons and an even more prolific future is heralded. 2003 was a good year for The Six as they declared an all-out war against the bore with the truly confusing album, 'STRIKE! UP THE BAND' which garnered a shitload of crawly-bumlick press coverage from the likes of Kerrang!, Rock Sound, Drowned In Sound etc. The band toured sporadically with new drumster Stuffy Gilchrist who eventually left to join the legendary Graham Coxon's live band. However, not before he linked the Six up with one of their musical idols, Mr Tim Smith of the Cardiacs. The
Six found great kinship with Mr Smith's skewed and schizoid take on music and the results form the rest of their current output: 'THE POISON PEN' 7" single, the new 'WE RODE THE STORM' single and forthcoming behemoth of an album 'CABIN FEVER'.
Armed with this arsenal of ear-splitting and frankly bizarre pop music, they poached drummer Anthony Sargeant from a Queen tribute-band and the Six stubbornly carry on as a 4-piece with Steven Morricone playing organ with his arse at live shows. The line-up changed again in the autumn of 2004 with the addition of mohawked bezerker Chris Catalyst to pick up and make a racket with whatever was closest to hand. Ant then sharply left to be replaced with new drummist Gentleman James Kenosha early in 2005. Tooled-up to the teeth, The Scaramanga Six are ready to ATTACK.

March 2005

Horrible Face
CD Single/7'' Vinyl
WRATHCD27/WRATH27

Nov 2004

We rode the storm
CD Single
WRATHCD22

April 2004

Cabin Fever
CD Album
WRATHCD20


4. Lover Number 1

Nov 2003

The Poison Pen
7'' Vinyl Split Single
WRATH15
Nov 2002

Strike! up the band
CD Album
WRATHCD07
March 2002

The continuing saga of The Scaramanga Six
CD EP
WRATHCD02
Nov 2001

Are you one of the family?
CD EP
WRATHCD01